IF YOU'RE A NEW PET PARENT STANDING THERE WONDERING WHICH WAY TO G

O

=> <=
Hey, Di Gasçon here.  Welcome to For the Love of Fido – Paving the Road to Dog Training Success one Treat at a Time… I'm glad you landed on this page! This site is about the one absolute, unselfish friend that man can have! I'm here to talk about one of my greatest passions… DOGS!


They say, "The dog who meets with a good master is the happier of the two"… So, what makes a dog happy besides, treats, food, the couch, walks and car rides, snuggle comfortably on (or in) your bed at nigh, Kong toys, belly rubs, and most of all, attention? Believe It or Not… Training. Training makes your dog happy. A trained dog is a happy dog. Why? Because it brings him into close companionship with you and you'll be happy too because you and your dog have found a means of communication.
 Training can become a central part of your effort to build and strengthen the bond with your dog
Most dog owners do not train and socialize their dogs properly. A lack of resources, both financial and time, is a further reason that people often use for not pursuing training with their dog. But there's no excuse now… Check out: FREE DIY DOG TRAINING TUTORIALS, for new and experienced dog owners that you can implement at your own pace…
Learn How to Train your Dog in This Free Online Dog Obedience
Training Mini Course
A DOG SHOULD BE A PLEASURE, NOT A PROBLEM!
The purpose of this site is to help you so that you can end up with a dog that is a pleasure to live with, a dog that you will be proud to call your own. Dogs are like children—you have to keep nurturing them, acknowledging their abilities and potential, and providing them with love and support. You need a lot of patience in order to train your dog but once he knows what is expected of him, he'll want to please you. Dogs are extremely trusting creatures attuned to their owners' needs and they aim to please.
To be truly effective trainers we need to see the World through a Dog's Eyes… We need to understand things from their perspective in order to develop a unique awareness of their capabilities, intelligence, and skills…
If you really want to get to know your dog, don't dominate them. Seek to understand them and reinforce their positive behaviors. Train your dog to make choices, as opposed to just following commands… Teach your dog to obey you through kindness and encouragement rather than fear and submission…
Until we choose to see the world from our dog's perspective, we'll never truly understand them… We must really understand animal behavior to be truly effective trainers. To be truly effective trainers we need…  "A Necessary Shift In Perspective"

Use Positive Reinforcement Reward instead of the principles of the dominance theory to train your dog. Lead your dog toward balance and happiness! Positive reinforcement reward based training is the most the most relationship friendly, the most humane, and the most effective training method for any species of animal. Including humans. Just ask any kid who had abusive parents!
So if you ARE concerned about your dog moving up the pecking order and really want to understand more about how to become the "boss" or "pack leader" in a loving, kind way, then stay tuned…
I'll be presenting the latest training methods used by professional dog trainers in the country. Training Info that will lead you easily step by step through the various training routines, starting with simple obedience training, crate training, and easy taught tricks. Once the habit of obedience has been ingrained, the number of tricks a dog can be taught is endless…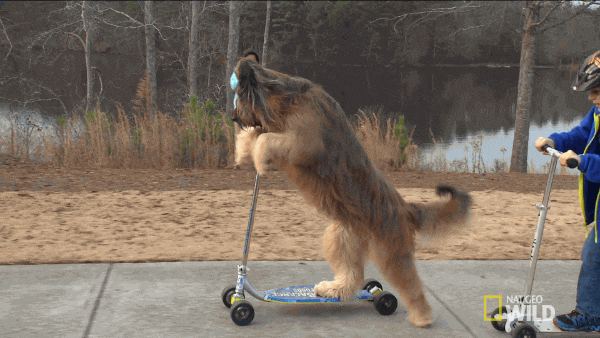 I'll present you with the standard info for picking out your puppy, preparing your home for your new addition, and other important information such as… signs of illness and disease in dogs as well as preventative measures to keep Fido healthy and happy!
I will also be introducing you to our Dog Lovers Membership Site; Elite Dog Owner's Club; and our E-books on topics such as …
House-training Your Dog | Potty training – Learn what to expect … from the first minutes of exploration, to first potty time and first training – Get This Free Course on Housebreaking your Puppy Today!
ARTICLES AND FREE STUFF

Train your dog to come when called
Train your dog to cease tugging at the end of the leash when out for a walk
Train your dog to stop unnecessary barking
Train your dog to refrain from jumping up on people
Train your dog to sit down and stay when told
Learn the Secrets to Completely Potty Train Any ADULT Dog
or Puppy Quickly and Easily in 7 Days or Less…
Dog Breed Selector Tool – FREE
Dog Learning Style Tool – FREE
Dog Training Style Tool – FREE
Grab Your Copy of this FREE Course on Dog Grooming, NOW!
Canine Cuisine – More Than 130 Delectable Dishes for your Dog
101 Ways to Spoil Your Dog Rotten… Without Breaking the Bank
Super Dogs & Puppies – A Guide to Dog Adoption
Things to Consider Before You Adopt a Dog
Things to Consider Before You Desex Your Dog
Working Dogs – What's Not to Love
So, let's get started. Let's celebrate a dog's unquestioning love by being the best we can be for them!

Fido (1941 – June 9, 1958) was an Italian street dog that came to public attention in 1943 because of his demonstration of unwavering loyalty to his dead master. Fido appeared in newsreels throughout Italy, was written about in many Italian and international magazines/ newspapers, and was bestowed several honors, including a public statue erected in his honor.[1]
I started this website right after my beloved pom, Pepe, passed at age 5 from Cushing's disease. This site has been my grief therapy. It is a work in progress. as such, its contents will change continuously. To keep you posted on the evolution of our work, be sure to connect regularly.
For the Love of Fido – Paving the Road to Dog Training Success 
one Treat at a Time 
Save
Save
Save
Save
Save
Save
Save
Save
Save
Save
Save
Save
Save
Save
Save
Save
Save
Save
Save
Save
Save
Save
Save
Save
Save
Save
Save
Save
Save
Save
Save
Save
Save
Save
Save
Save
Save
Save
Save
Save
Save
Save
Save
Save
Save
Save
Save
Save
Save
Save
Save
Save
Save
Save
Save
Save
Save
Save
Save
Save
Save
Save
Save
Save
Save
Save
Save
Save
Save
Save
Save
Save
Save
Save
Save
Save
Save
Save
Save
Save
Save
Save
Save
Save
Save
Save
Save
Save
Save
Save
Save
Save
Save
Save
Save
Save